Corporate Event Examples
for Liberty Mutual
The following images, descriptions and sample proposals are provided to you to give you a better understanding of our design process, capabilities, and style of communication to our corporate clients. Whether you're planning meetings for 20 guests that require a 65" flat screen television, a VIP dinner party for 35, or a holiday party for 600, Malloy Events can help you establish your budget, create a working to-do list while assembling a dream team of vendors, and most importantly, realize the vision for your event.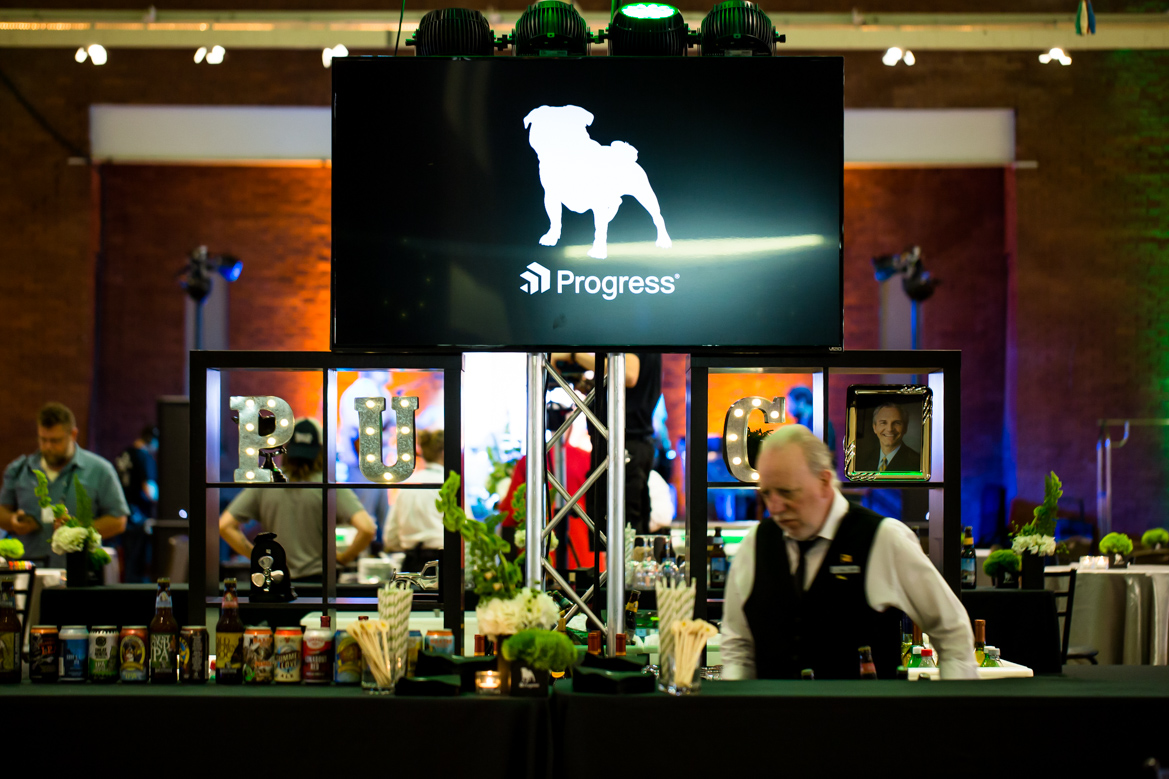 PUG Pub Closing Party
We were brought to the table to create a closing party for a 3-day engineering users group conference in Manchester, NH. With an estimated guest count of around 500 and with 85% of the guests being male, we were asked to create a concept that could appeal to both employees and their spouses/significant others while skewing towards the majority of the attendees. We came up with a pug-theme (dog), centered around a four-sided bar serving craft beers-another request from the client. We surrounded the bar with various games that could be enjoyed or watched so everyone had something to do. For those guests not interested in playing, we created seating areas away from the main bar so more intimate groups and conversations could come together. The final result was branded the PUG pub- after the name of the conference. We brought in elements of their newly branded logo and color palate while also incorporating a number of dog-themed items throughout the space.
Golden Globes themed holiday party
After designing a modern Swiss chalet themed holiday party for 700 people, our client changed directions at the last moment and we created a Golden Globes themed party for their employees and VIP guests. This design included a boxwood step and repeat red carpet, large Lindt chocolate chandelier, a stage full of modern glamour to present each award, and a live award show presentation including video production to show each winner on stage, accepting their award.
Sample proposals and concepts
The following list of links provides a glimpse into the design process we take with each of our clients. Every proposal is customized, using Pinterest, images from past events, and most importantly the direction and vision from our clients. These elements are combined to create a final proposal to be approved from our clients and executed flawlessly by our team:
1920's Speakeasy Themed Holiday Party
Modern Swiss Chalet Holiday Party
For further information or to start the design process for a specific event, please get in touch with us at your convenience:
Malloy Events
Kate Malloy
creative director
kate@malloyevents.com
603.397.9285
www.malloyevents.com